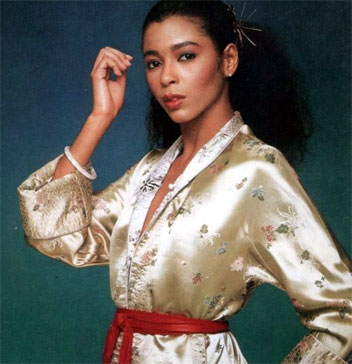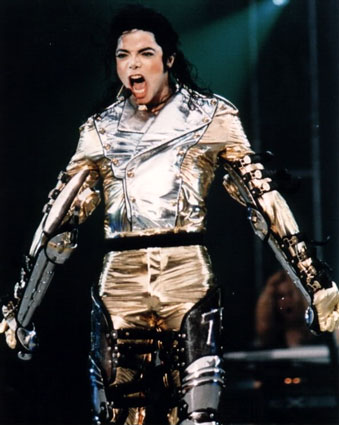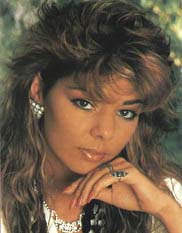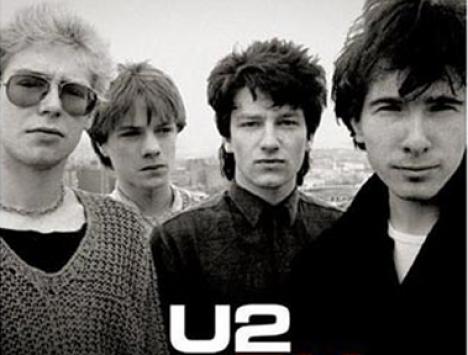 ..
1. Take on Me Aha
2. Summer of 69 Bryan Adams
3. Forever Young Alphaville
4. Big in Japan Alphaville
5. Girls Just Wanna Have Fun Cyndie Lauper
6. Take My Breah Away Berlin
7. Walk Like an Egyptian Bananarama
8. Life is Life Opus
9. Every Breath You Take Police
10. Careless Whisper Wham
11. Like A Virgin Madonna
12. Do They Know it's Christmas Time? BandAid
13. Hello Lionel Richie
14. Down Under Man At Work
15. Money For Nothing Dire Straits
16. 99 Luftballons Nena
17. You're My Heart, You're My Soul Modern Talking
18. Brother Lui Modern Talking
19. Cherry Cherry Lady Modern Talking
20. Maria Magdalena Sandra
21. Rock Me Amadeus Falco
22. Riddle Nick Kershaw
23. Love is a Battlefield Pat Benatar
24. Livin' On a Prayer Bon Jovi
25. Night Shift Commodores
26. Tainted Love Soft Cell
27. Do You Really Want to Hurt Me Culture Club
28. Hungry Lie A Wolf Duran Duran
29. Walk Of Life Dire Straits
30. Brother in Arms Dire Straits
31. Sweet Dreams Eurythmics
32. I Like Chopin Gazebo
33. I Want To Know What Love is Foreigner
34. Relax Frankie Goes To Hollywood
35. You Belong to the City Glenn Frey
36. Sledgehammer Peter Gabriel
37. Sexual Healing Marvin Gaye
38. One Night in Bangkok Murray Head
39. These Dreams Heart
40. Billy Jean Michael Jackson
41. Do What You Do Jermaine Jackson
42. We Didn't Start the Fire Billy Joel
43. To Shy Kajagoogoo
44. Cherish Kool and the Gang
45. True Colors Cyndie Lauper
46. Footlose Kenny Loggins
47. Like A Virgin Madonna
48. Say, Say, Say Paul McCartney & Michael Jackson
49. Who Can It Be Now? Men At Work
50. Nothing Compares Sinead O'Connor
51. Addicted to Love Robert Palmer
52. Ghostbuster Ray Parker Jr.
53. West End Worlds Pet Shop Boys
54. Free Fallin' Tom Petty
55. Another One Bites the Dust Quenn
56. Somebodie's Watching Me Rockwell
57. Endless Love Diane Ross and Lionel Richie
58. Smooth Operator Sade
59. Shout Tears For Fears
60. Holding Back The Years Simply Red
61. Celebrate Youth Rick Springfield
62. I'm going Down Bruce Springsteen
63. Born in the USA Bruce Springsteen
64. We Built this City Starship
65. Mr. Roboto Styx
66. Eye of The Tiger Survivor
67. Total Eclipse of the Heart Bonnie Tyler
68. What's Love Got to the With it Tina Turner
69. Red Red Wine UB40
70. With or Without You U2
71. Still Haven't Founı What I'm Looking For U2
72. Faith George Michael
73. Wake Me Up Before You GoGo Wham!
74. I Just Call To Say I Love You Stevie Wonder
75. Party All the Time Eddie Murphy
76. Everytime You Go Away Paul Young
77. Suddenly Billy Ocean
78. Caribbean Girl Billy Ocean
79. Conga Miami Sound Machine
80. Pretty Young Girl Bad Boys Blue
81. Self Control Laura Branigan
82. High On Emotion Chris de Burgh
83. Lady in Red Chris de Burgh
84. Another Day in Paradise Phil Collins
85. Unchain My Heart Joe Cocker
86. Stop Sam Brown
87. First Time Robin Beck
88. Beat it Michael Jackson
89. Thriller Michael Jackson
90. All Night Long Lionel Richie
91. Flashdance Irene Cara
92. Maniac Michael Sembello
93. Funky Town Lipps Inc.
94. Word Up Cameo
95. Toy Soldiers Martika
96. Lessons in love Level 42
97. Never Ending Story Limahl
98. It's a Sin Pet Shop Boys
99. Eternal Flame Bangles
100. Physical Olivia Newton John